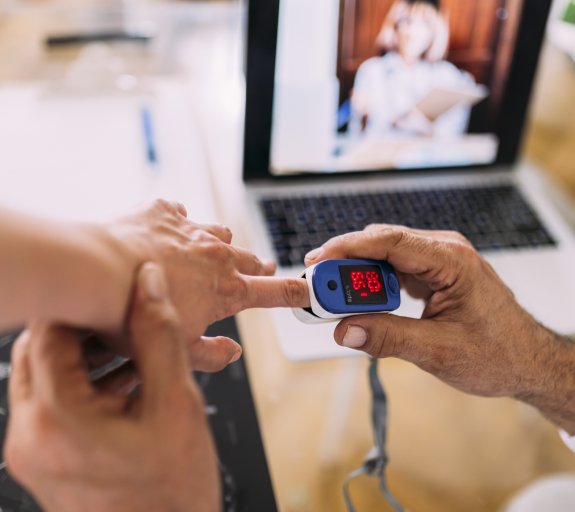 As seniors spend, investors are watching the Silver Tech boom
13 November 2023 (10 min read)
---
As lifespans extend, there's a potential for businesses catering to seniors' needs to offer substantial stakeholder value.
A surge in the senior demographic is triggering a profound societal and economic transformation. As seniors expect to live longer, work for longer and deploy their accumulated wealth and earnings, they're creating fresh growth prospects for businesses catering to their needs, strengthening what's known as the Silver Economy.
The Silver Economy includes both baby boomers (the core of the generation now 65-74 years old) and the older silent generation (75+ years old). Together, these silver generations are set to constitute a little over one-fifth of the U.S. population by 2035 (from 17.3% in 2022)1 and will experience a doubling in nominal income by 2035.2
The U.S. is at the forefront of this Silver Economy, as seniors contributed $8.3 trillion in economic activity to the domestic economy in 2018 alone and are expected to contribute a staggering $26.8 trillion by 2050.3
Today, Silver Tech is the cornerstone of the Silver Economy, with seniors benefiting from tech advancements in healthcare, e-commerce, transportation, and accommodation — among other industries. As more businesses focus on technologies that offer seniors healthier and more interconnected lives, investors have a chance to see notable returns  by focusing on this booming market.
Silver generations remain active workers
Americans are expected to live about six years longer by 2060,4 and will remain healthier for a longer proportion of that time. In better shape than previous generations, but not yet feeling secure that their retirement savings will see them through a longer life expectancy and higher medical bills, the Silver Generations are willing to work. Seniors are remaining in, and even re-entering, the workforce at unprecedented rates. Salaries and wages as a source of income the population ages 65 and over have risen rapidly since COVID. For baby boomers, the figure sits at 42.8%, and for the silent generation, it sits at 22.8% — the highest level on record.5
A simple projection shows that 48%6 and 25%7 of incomes for people aged 65-74 and 75+, respectively, will be derived from wages and salaries, suggesting significantly improved spending power even before taking into account returns on wealth.  Together with other sources of income, this suggests that disposable income for both cohorts will rise by 40.8% for baby boomers and 63.7% for the silent generation, respectively.8
Image
Source: Haver Analytics, BLS, Rosenberg Research (United States: Consumer Expenditure Survey)
Image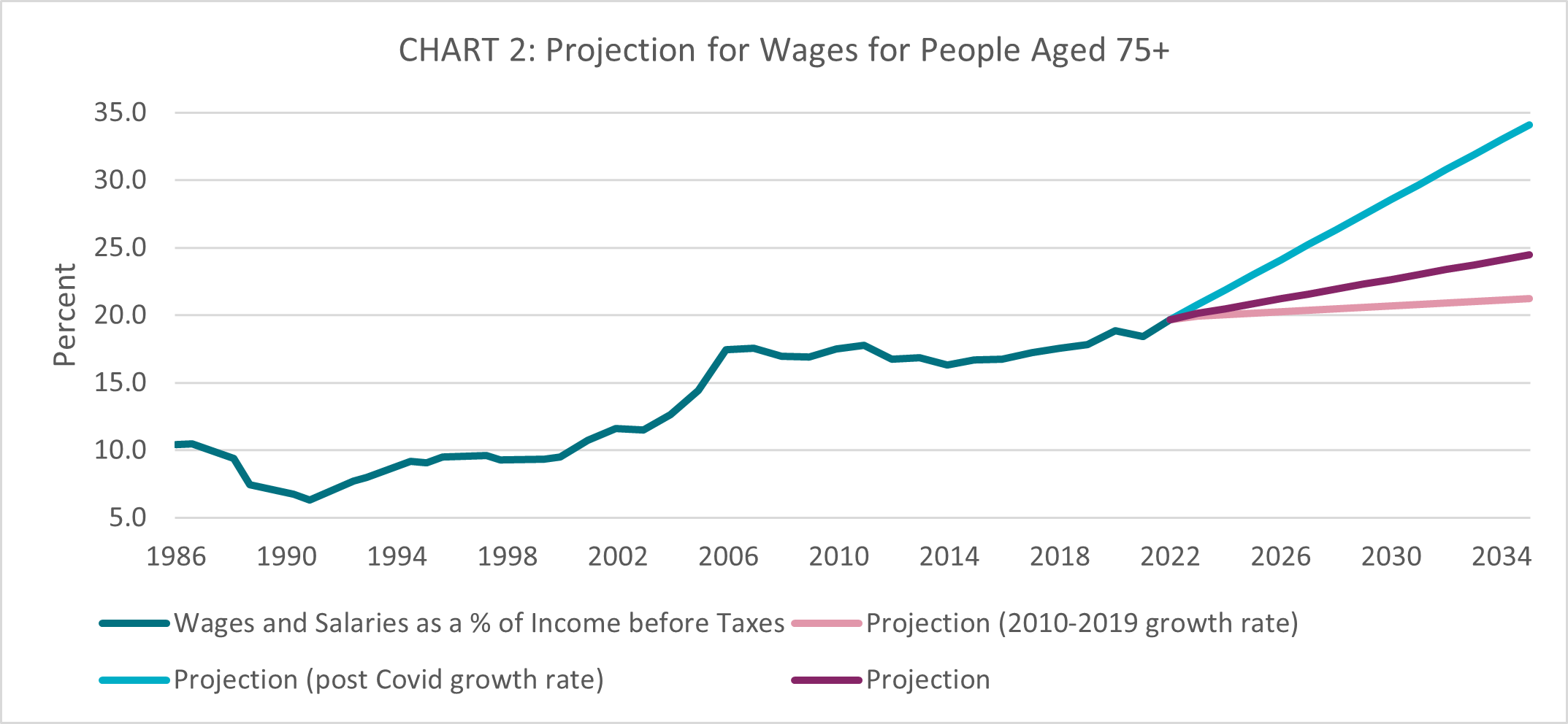 Source: Haver Analytics, BLS, Rosenberg Research (United States: Consumer Expenditure Survey)
Spending trends for the silver economy
With a longer window of health prosperity comes the ability to spend on leisure activities.
COVID-19 has put a temporary dent in senior's spending habits. As a share of total expenditures, entertainment spending is down for silver generations. For adults 75+ years old it remains 24.5% below the pre-pandemic trend line, although it is back to trend for those 65-74.9 By 2035, the projections for entertainment spending will rise by 32.2% for the former and 40.0% for the latter, and this would amount to just over $71 billion. 8
As a result of an expectation that spending will continue to rise, many tech and e-commerce companies are working to meet the needs of both demographics.
Image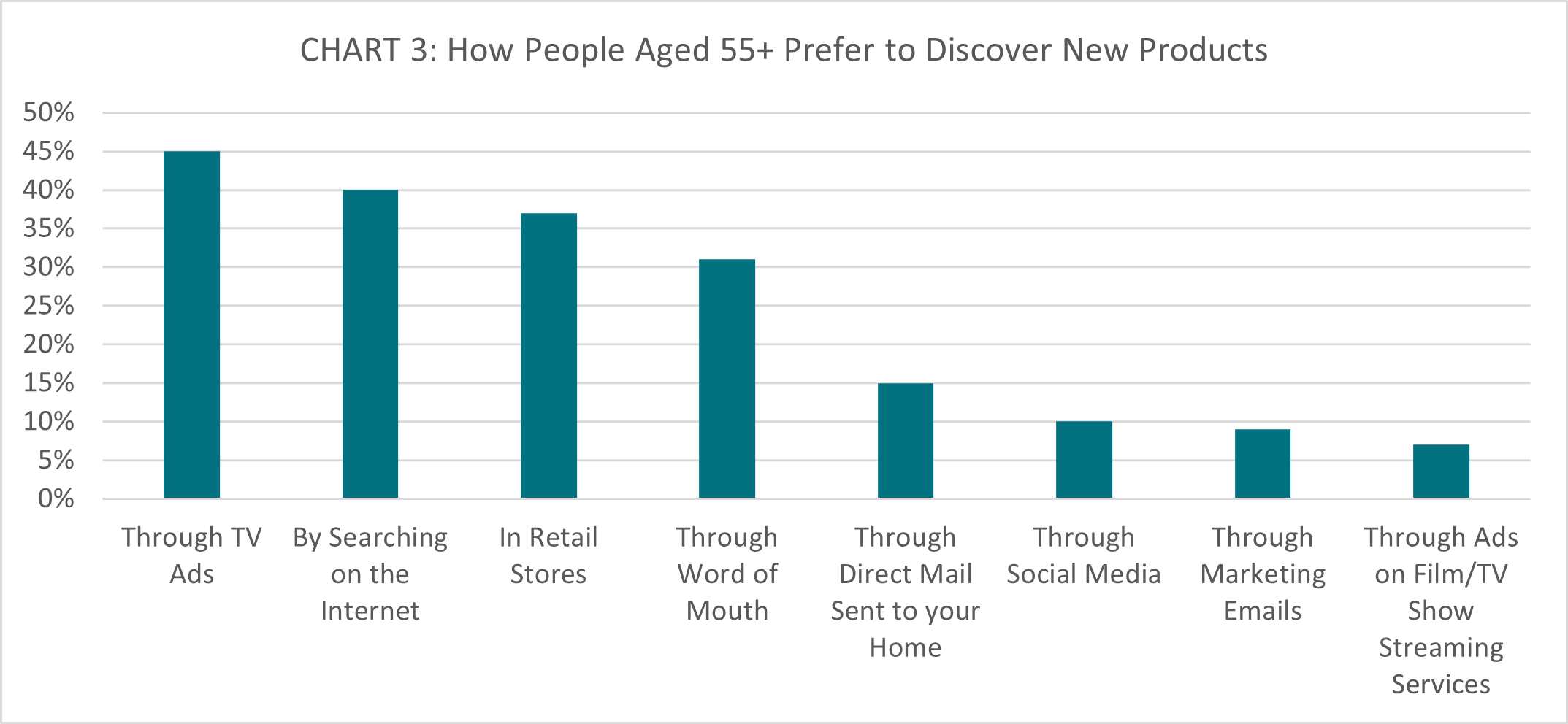 Source: Hubspot, Rosenberg Research (United States: How Each Generation Shops in 2023)
Image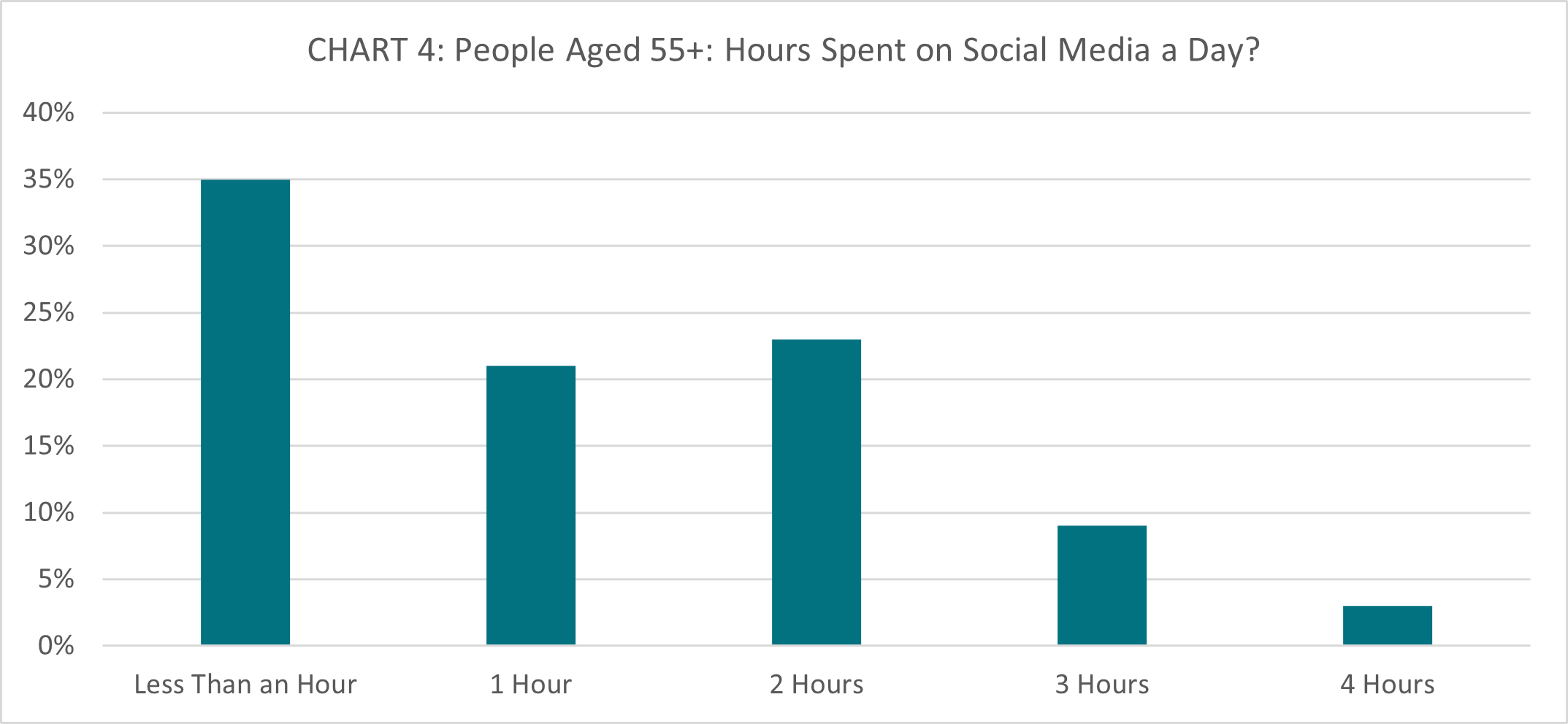 Source: Hubspot, Rosenberg Research (United States: How Each Generation Shops in 2023)
When the pandemic sparked a significant rise in e-commerce, further research shows that 40.3% of seniors altered their consumption habits to embrace online shopping.10 Surveys show that TV, in-store traffic and even the internet play a significant part in 55+ year-olds discovering new products.11 That being said, old habits die hard, and in-store shopping remains the preferred mode, with 81% of seniors preferring to make purchases in-person.
Companies have responded quickly to meet e-commerce demand  — for example, Instacart rolled out Senior Support Service to support customers over 60, assisting with account setups, preferred replacements, and more.12 Similarly, Walmart partnered with Avanlee Care to integrate online grocery ordering and delivery for seniors,13 while Community Foods Market started offering free delivery for those over 65.14
In the world of tech, U.S. seniors are poised to spend significantly more, from $140 billion in 2018 to an estimated $645 billion in 2050.15 The share of over-65s who own a smartphone is up to 61%.16 Their use is different to younger generations, however. Older users typically do not spend too much time on social media, but when they do log on, their two favorite sites are Facebook and YouTube, and they are exposed to targeted advertising on these sites.
Seniors have embraced tech products that offer convenience, ease of use, and insights into their health, from tablets and voice-controlled assistants to wearable devices and health monitoring systems. Some companies even focus on technology specifically for seniors, such as Minneapolis-based GrandPad's senior-friendly tablet or GreatCall's mobile and wearable devices.
As the Internet of Things (IoT) and smart cities evolve, companies will be able to leverage these advancements to further enhance seniors' quality of life and create potential investment opportunities.
Seniors spend on healthcare and health tech
A wide range of recent innovations have emerged to extend health and longevity. Health technology and services ranging from diet17 to immunotherapy18 are becoming top of mind for seniors as firms develop and market new services based on big breakthroughs in medical research.
Nonetheless, with age comes health challenges, which means more spending and significant investment opportunities — especially in the U.S., which has the highest per capita healthcare spending on earth.19  In fact, retired 65-year-old couples pay around $275,000 in out-of-pocket healthcare expenses,20  signaling a growing demand for innovative healthcare solutions and medical devices.
Companies in the medical device sector are witnessing a rise in spending, with categories like eye care, hearing aids, and smart pill boxes gaining traction as technologies advance. For example, Audien's hearing devices are small, powerful, rechargeable, and can be bought over the counter, offering a new level of convenience.21 At the same time, EllieGrid, Tinylogics, and Loba have competing pill boxes and apps, whereas the global optics market size is expected to have a 6.5% CAGR and hit $81 million by 2030.22
The use of new technologies to enhance medical services is also on the rise. Currently, 76% of hospitals in the U.S. use some sort of telemedicine to assess patients, and the U.S. telemedicine market is expected to expand almost five times to $150.1 billion by 2030, with a compound annual growth rate (CAGR) of 22.9%.23 Telemedicine will usher in a wave of benefits for people over 65 by reducing the cost and difficulty of accessing medical care, particularly as the more tech-comfortable baby boomer generation ages. Already, 40% of baby boomers have seen a doctor digitally, and 11% would be discouraged from booking an appointment if this service were not available.24
In an indication of the public support for this trend of this trend, the Biden administration had invested more than $19 million before COVID triggered a boom in the industry. The types of medical visits won't just be limited to regular checkups (as they largely are now); they can be expanded to include expanded to therapy (companies such as Talkspace and BetterHelp), dermatology (DermatologistOnCall and First Derm), cardiology (through wearable technology and shared analytics), and primary care (remote consultations through companies such as Teladoc, Amwell and HealthTap).
Image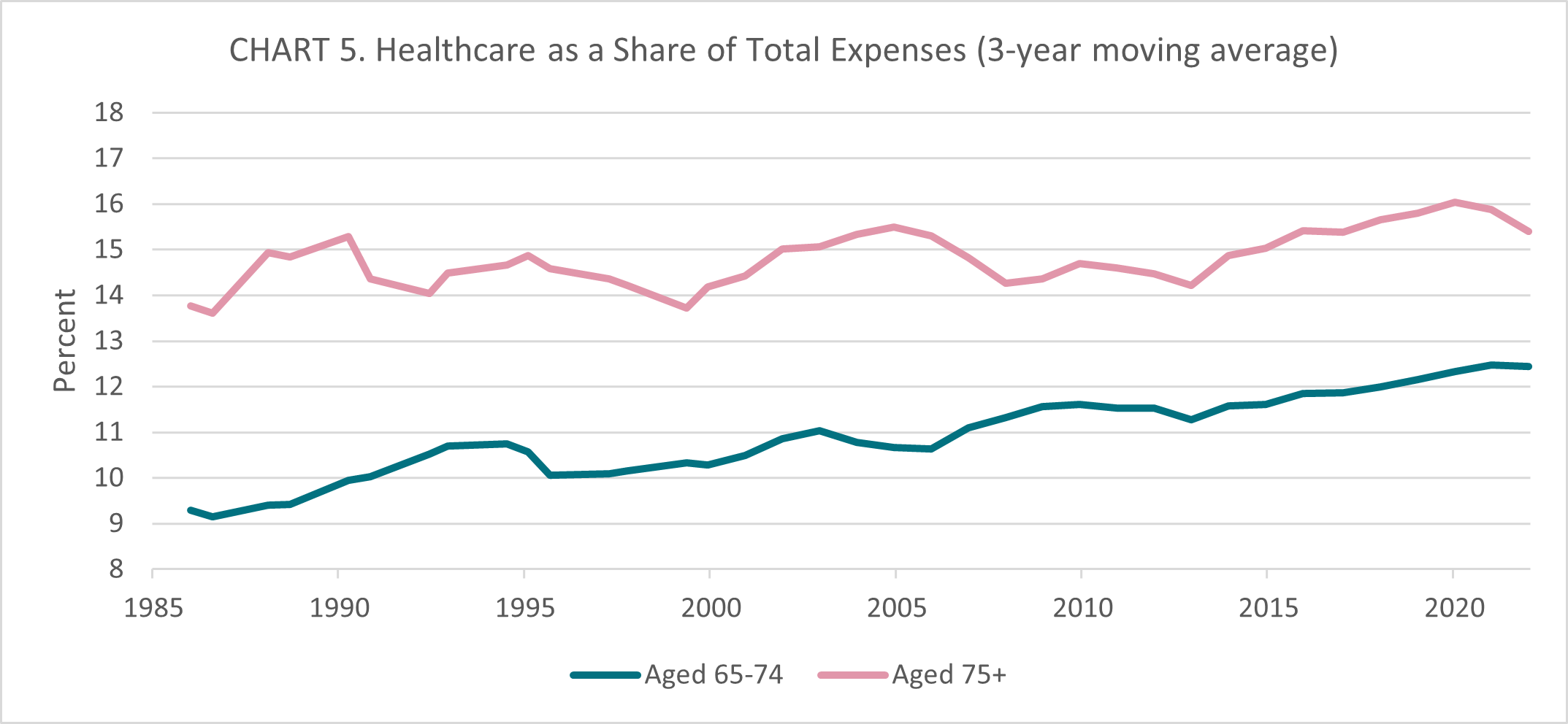 Source: Haver Analytics, BLS, Rosenberg Research (United States: Consumer Expenditure Survey)
Image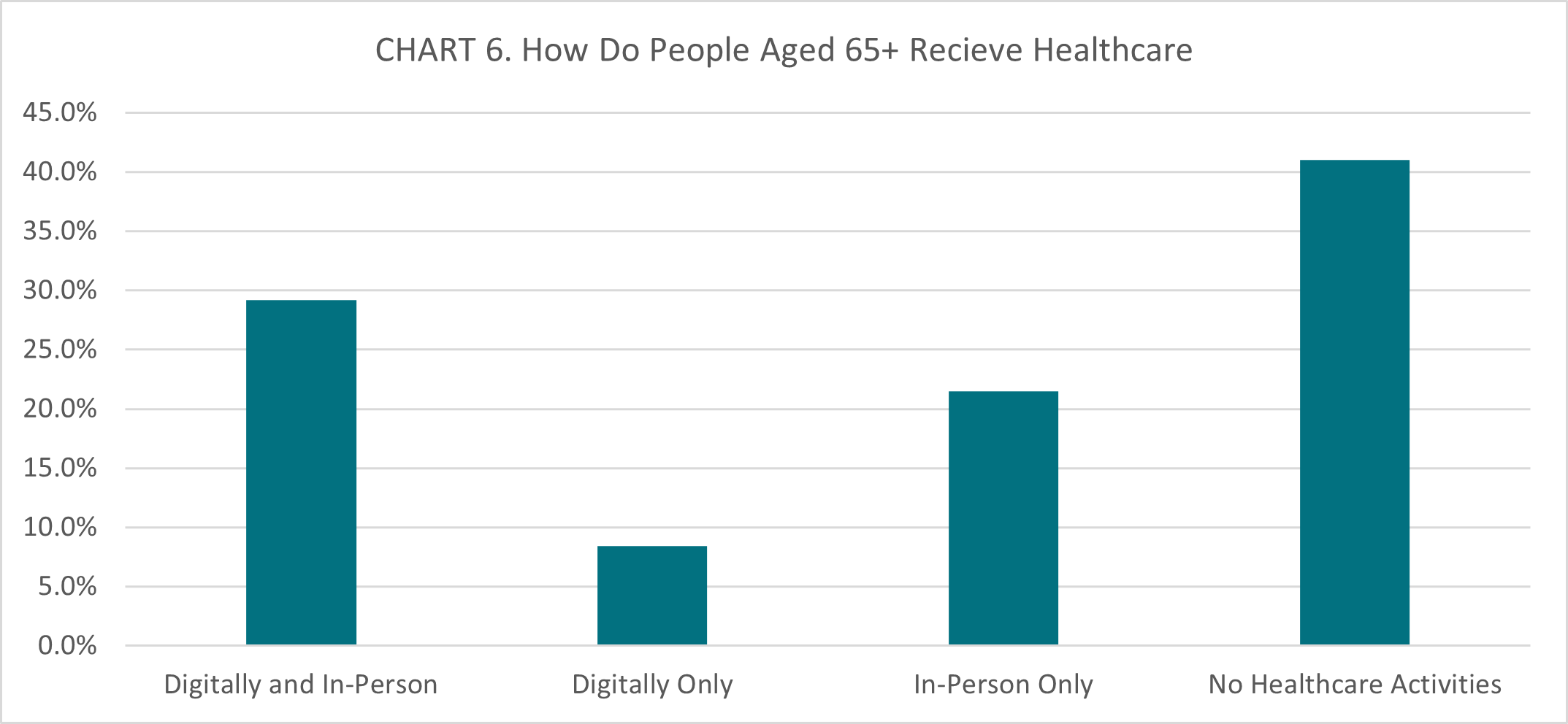 Source: Pymnts, Rosenberg Research
Robotic surgery and social care solutions have taken center stage with technologies like Medtronic's Hugo, Intuitive's da Vinci surgical system, Luvozo's robotic concierge SAM, and Intuition Robotics' cognitive AI product ElliQ. With the global surgical robots market size expected to have a CAGR of 18% between 2023 and 2030, there is tremendous growth and investment potential.
AI diagnostics are revolutionizing the healthcare landscape. For example, Linus Health's DCTclock can effectively analyze metrics to identify Alzheimer's in people without any outward symptoms,25 while Viz.ai can cross-reference CT images with a database of scans to detect early signs of strokes.26
By tapping into this growing market, investors can capitalize on the opportunities presented by the seniors' spending on healthcare and health tech.
A Silver Tech area for investors today could be the automobile industry, with drivers aged 55-75 comprising 62% of all new car purchases in the U.S.27 The Silver Generations comprise 21.3% of all licensed drivers in the U.S. (13.3% for baby boomers and 8% of the silent generation), and they're holding on to their licenses for longer.
But it's important to note that senior consumers remain more cautious about tech advancements. Although automated features like driver assist are familiar, widespread, and critical for safety, it will take the Silver Economy time to get comfortable with fully autonomous cars. Despite the potential of driverless vehicles to offer safe, convenient transportation, 53% of U.S. adults over 50 say they would be a bad idea. Meanwhile, electric vehicles are currently favored more by middle-aged adults,28 as just 3% of seniors own an EV — but 7% are seriously considering buying one, and 36% are open to the idea.29
Image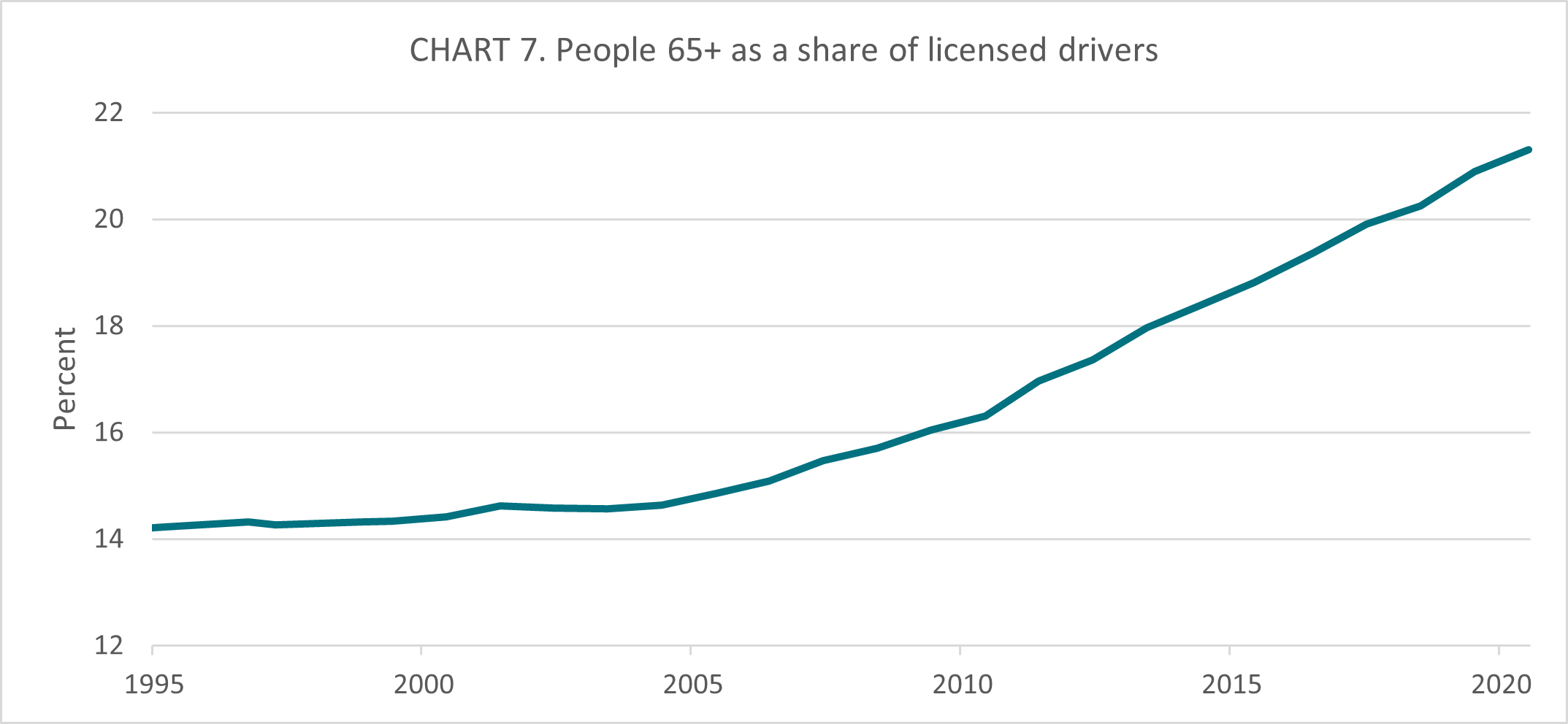 Source: Haver Analytics, Federal Highway Administration, Rosenberg Research
COVID-19 has also accelerated a shift from public to private transport.. The 10%30 of baby boomers and 15%31 of the silent generation who do not own or lease at least one vehicle are ripe for an alternative, potentially from ride share or targeted services. Uber, the market leader in ride share, has already launched Uber Health a service that allows healthcare organizations to arrange rides for patients.32
Image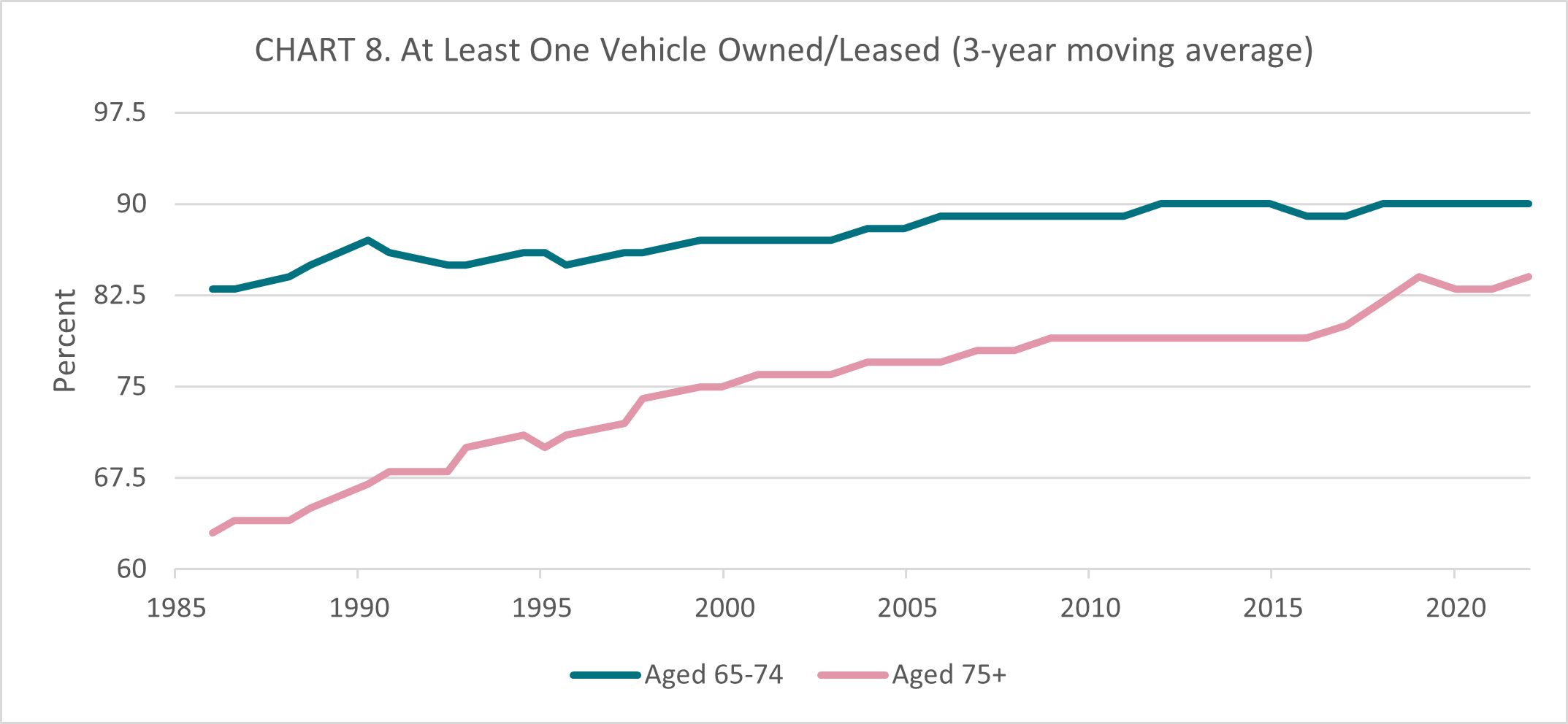 Source: Haver Analytics, BLS, Rosenberg Research (Consumer Expenditure Survey)
Image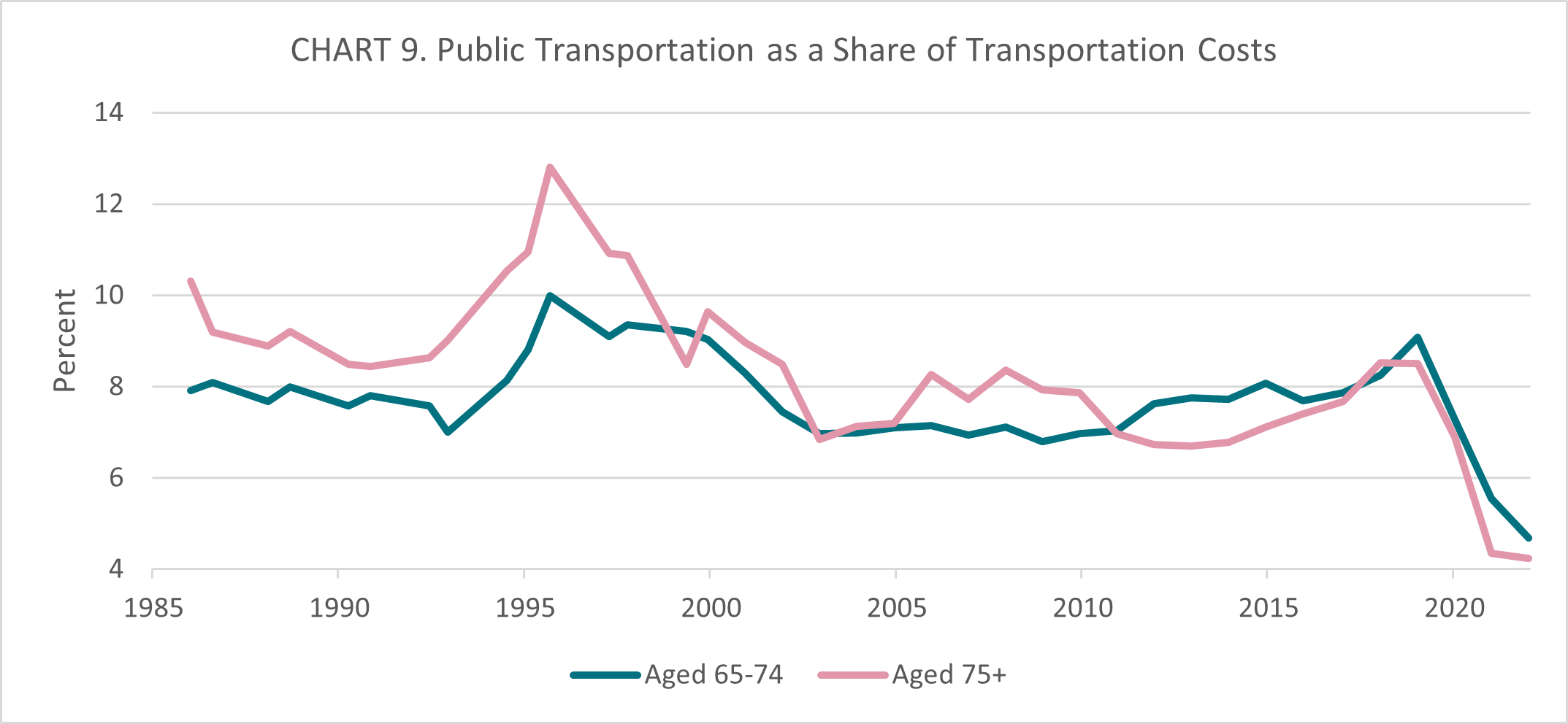 Source: Haver Analytics, BLS, Rosenberg Research (Consumer Expenditure Survey)
Tailored accommodation is part of the silver economy
The degree of home ownership is declining for the Silver Economy, as property holders realize their returns on housing or pass property down and become renters. Almost a quarter of those over 65 do not own their home.33 Over the past decade, baby boomers have accounted for more than half of the growth in the rental market34  35  the number of renters in the Silver Economy is set to double by 2030.Multifamily units will benefit most from this trend, and one company to note would be Alliant Capital one of the largest multifamily investment firms in the U.S. with over 100,000 units.36 Self-storage companies such as Public Storage, Extra Space Storage and CubeSmart are a beneficiary of this trend..
For those who own their own homes, most of the expenses are attributable to maintenance, repairs and insurance. These expenses have risen rapidly over the past decade. For the home services market, which is estimated to be worth $506 billion, this could provide a great lift going forward, and the market is projected to grow at a rate of 35.81% CAGR from 2019 to 2026.37  Older homeowners increasingly prefer to outsource basic maintenance.
Image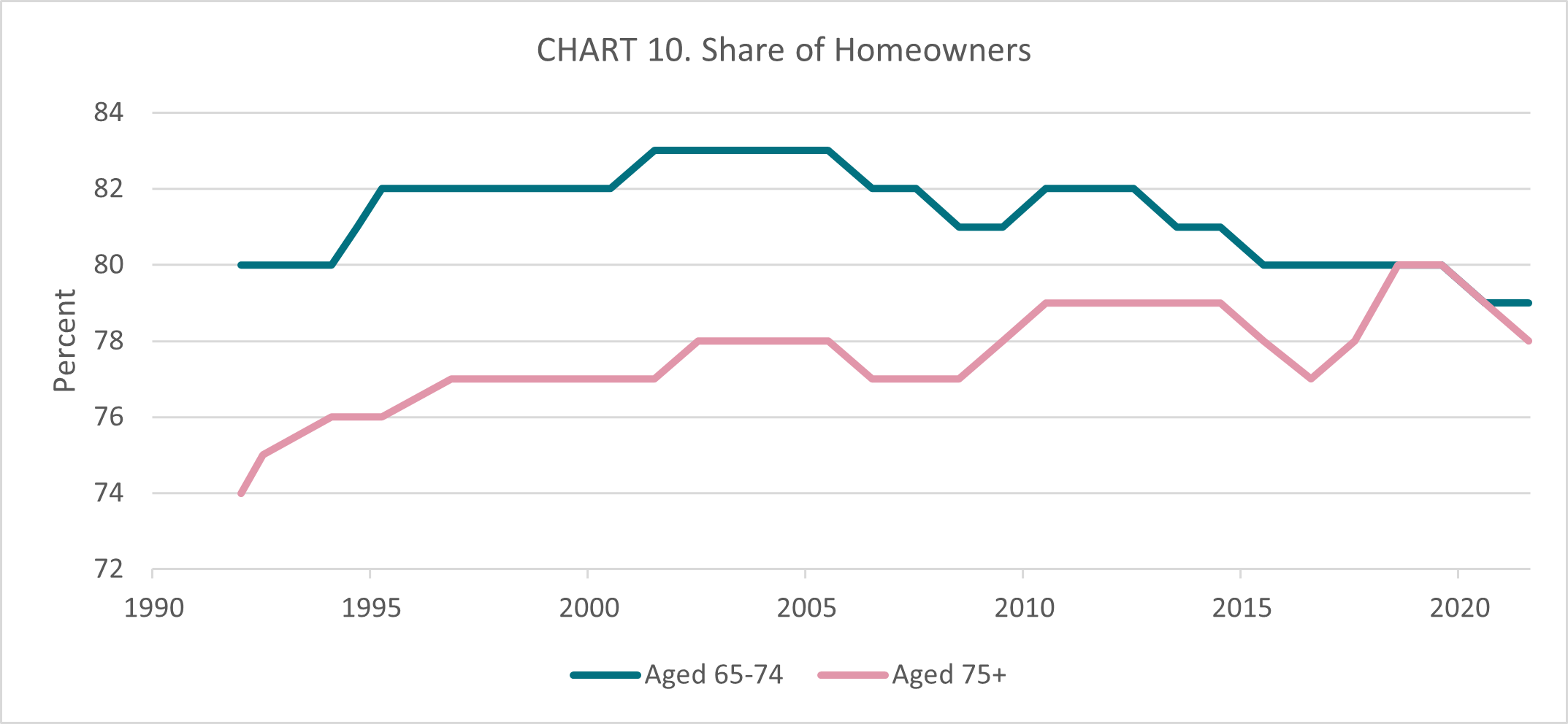 Source: Haver Analytics, BLS, Rosenberg Research (Consumer Expenditure Survey)
Image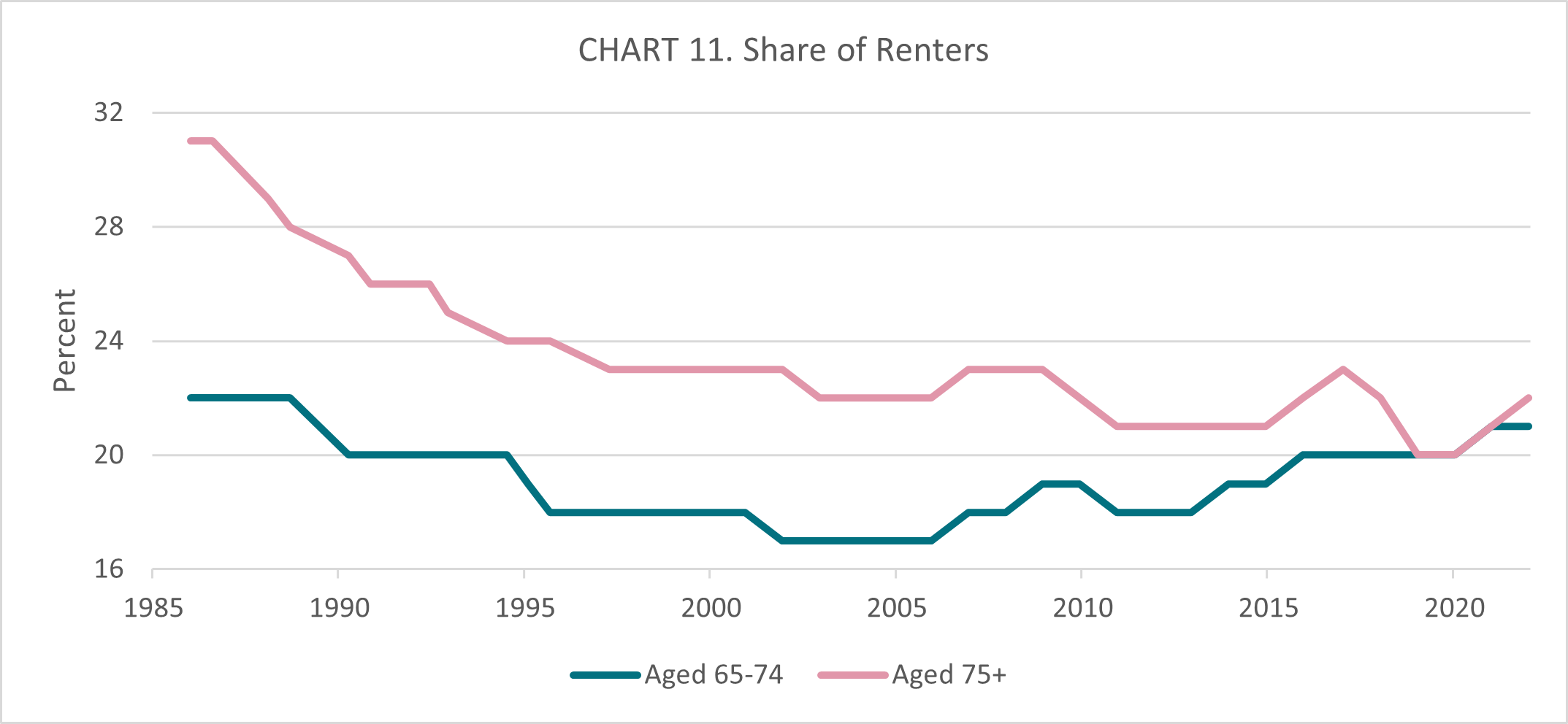 Source: Haver Analytics, BLS, Rosenberg Research (Consumer Expenditure Survey)
Image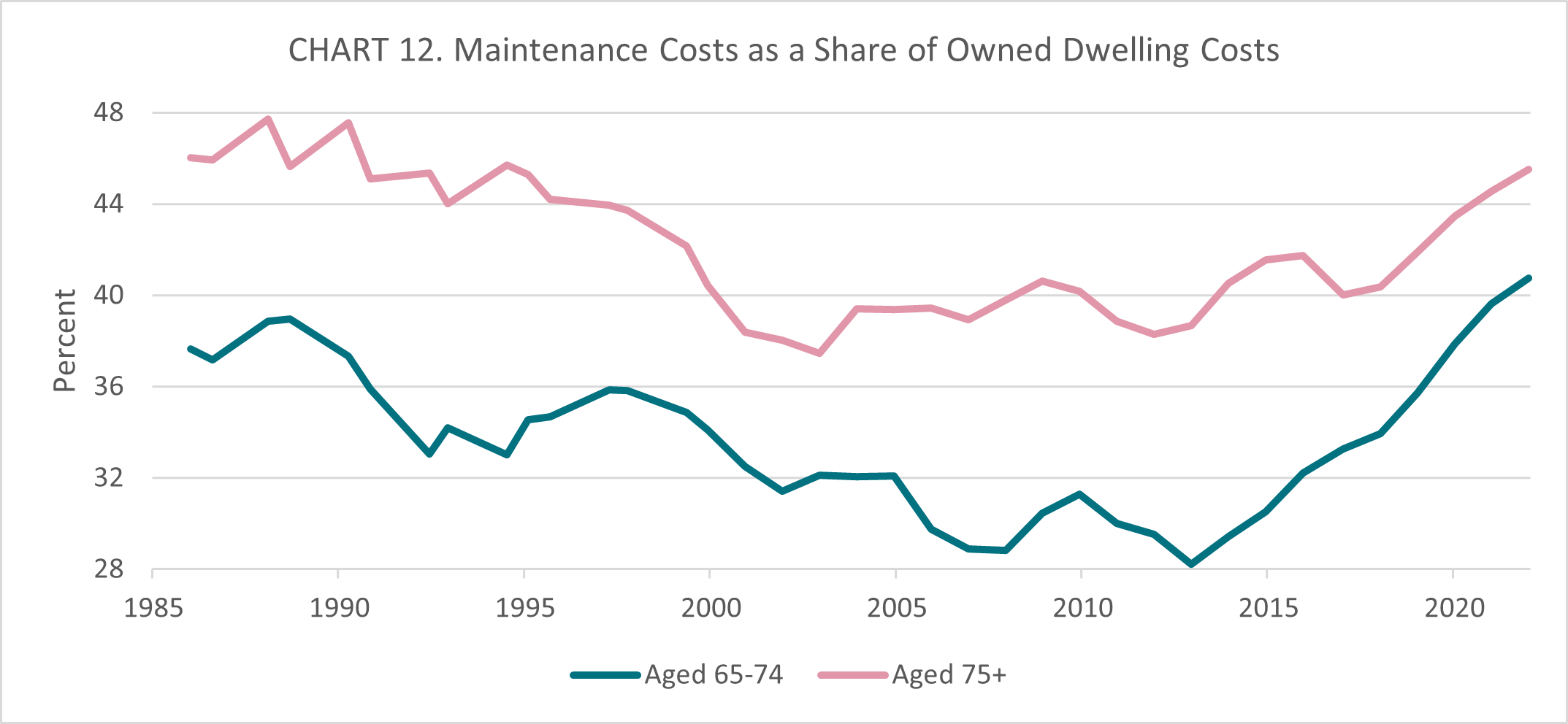 Source: Haver Analytics, BLS, Rosenberg Research (Consumer Expenditure Survey)
The silent generation and baby boomers embraced the core nuclear family, and are now seeing the results in a rising need for non-family living assistance. This is driving a boom in elderly care facility development.38 Senior housing and assisted living facilities are also increasingly equipped with the latest technology for safety and connectivity. Senior homes are turning to data analytics to understand residents' health trends, habits, and preferences, and may offer advanced security solutions, such as emergency call systems or smart door locks that can prevent patients with dementia from leaving without assistance. Additionally, smart thermostats, security cameras, and lighting systems that can be controlled via remote or voice commands offer advantages for seniors and may pique interest among investors.39
The Silver Tech boom could offer ongoing returns for investors
With the population of people 60 years or older expected to rise from 1 billion in 2020 to 2.1 billion by 2050, and the number of people aged 80 or older set to triple between 2020 and 2050, the Silver Tech boom could offer unprecedented, multi-decade growth opportunities for investors who seek out companies catering to seniors, especially tech companies. 38 After all, technological advancements in everything from healthcare devices to automobiles play a pivotal role in meeting seniors' unique needs.
Q2Vuc3VzICgyMDE3KTogMjAxNyBOYXRpb25hbCBQb3B1bGF0aW9uIFByb2plY3Rpb25zIFRhYmxlczogTWFpbiBTZXJpZXM=
QnVyZWF1IG9mIExhYm9yIFN0YXRpc3RpY3MgKDkvOC8yMDIzKTogQ29uc3VtZXIgRXhwZW5kaXR1cmVzIFN1cnZleSAtIDIwMjI=
QUFSUCAoMjAyMSk6IFRoZSBMb25nZXZpdHkgRWNvbm9teSBPdXRsb29r
Q2Vuc3VzICgyMDIwKTogTGl2aW5nIExvbmdlcjogSGlzdG9yaWNhbCBhbmQgUHJvamVjdGVkIExpZmUgRXhwZWN0YW5jeSBpbiB0aGUgVW5pdGVkIFN0YXRlcywgMTk2MCB0byAyMDYw
QVhBIEludmVzdG1lbnQgTWFuYWdlcnMgYW5kIFJvc2VuYmVyZyBSZXNlYXJjaCwgT2N0b2JlciAyMDIz
QnVyZWF1IG9mIExhYm9yIFN0YXRpc3RpY3MgKDkvOC8yMDIzKTogQ29uc3VtZXIgRXhwZW5kaXR1cmVzIFN1cnZleSAtIDIwMjI=
VGhpcyBwcm9qZWN0aW9uIHJlc3RzIG9uIHRoZSBhc3N1bXB0aW9uIHRoYXQgaW5kaXZpZHVhbHMgb2xkZXIgdGhhbiA2NSB5ZWFycyB3aWxsIGNvbnRpbnVlIHRvIGVudGVyIHRoZSBsYWJvciBtYXJrZXQgYnV0IG5vdCBhdCB0aGUgc2FtZSByYXRlIHNpbmNlIHRoZSBwYW5kZW1pYywgdGhlcmVmb3JlIHdlIGltcGxlbWVudGVkIGEgNzUlIHdlaWdodCBvbiB0aGUgMjAxMC0yMDE5IHRyZW5kIGFuZCBhIDI1JSB0byB0aGUgcG9zdC1DT1ZJRC0xOSB0cmVuZC4=
QVhBIEludmVzdG1lbnQgTWFuYWdlcnMgYW5kIFJvc2VuYmVyZyBSZXNlYXJjaCwgT2N0b2JlciAyMDIz
QnVyZWF1IG9mIExhYm9yIFN0YXRpc3RpY3MgKDkvOC8yMDIzKTogQ29uc3VtZXIgRXhwZW5kaXR1cmVzIFN1cnZleSAtIDIwMjI=
UFlNTlRTICg3LzI4LzIwMjApOiBCb29tZXJzIEFuZCBTZW5pb3JzIEFyZSBTaGlmdGluZyBUbyBEaWdpdGFsIFNob3BwaW5nLCBUb28=
SHVic3BvdCAoNy8yMi8yMDIyKTogSG93IEVhY2ggR2VuZXJhdGlvbiBTaG9wcyBpbiAyMDIz
SW5zdGFjYXJ0ICgxMS83LzIwMjApOiBJbnRyb2R1Y2luZyBOZXcgU2VuaW9yIFN1cHBvcnQgU2VydmljZSBBaGVhZCBvZiBDb2xkICZhbXA7IEZsdSBTZWFzb24=
UFIgTmV3c3dpcmUgKDYvNy8yMDIyKTogQXZhbmxlZSBDYXJlIHRlYW1zIHVwIHdpdGggV2FsbWFydCB0byBoZWxwIGZhbWlsaWVzIGNvb3JkaW5hdGUgZ3JvY2VyeSBuZWVkcyBmb3IgYWdpbmcgbG92ZWQgb25lcw==
U2FuIEZyYW5jaXNjbyBDaHJvbmljbGUgKDQvMTAvMjAyMCk6IE9ha2xhbmTigJlzIENvbW11bml0eSBGb29kcyBNYXJrZXQgcHJvdmVzIGVzc2VudGlhbCBzdGF0dXMgd2l0aCBwcm9ncmFtcyBmb3IgZm9yIEVCVCB1c2Vycw==
QUFSUCAobi5kLik6IFRoZSBMb25nZXZpdHkgRWNvbm9tecKuIE91dGxvb2s=
UGV3IFJlc2VhcmNoIENlbnRlciAoNC83LzIwMjEpOiBNb2JpbGUgRmFjdCBTaGVldA==
TmF0aW9uYWwgTGlicmFyeSBvZiBNZWRpY2luZSAoNy8yOC8yMDIyKTogVXRpbGl6aW5nIFRlY2hub2xvZ3kgZm9yIERpZXQgYW5kIEV4ZXJjaXNlIENoYW5nZSBpbiBDb21wbGV4IENocm9uaWMgQ29uZGl0aW9ucyBBY3Jvc3MgRGl2ZXJzZSBFbnZpcm9ubWVudHMgKFUtREVDSURFKTogUHJvdG9jb2wgZm9yIGEgUmFuZG9taXplZCBDb250cm9sbGVkIFRyaWFs
TmF0aW9uYWwgQ2FuY2VyIEluc3RpdHV0ZSAobi5kKTogVGhlIFRlY2ggUmV2b2x1dGlvbml6aW5nIENhbmNlciBSZXNlYXJjaCBhbmQgQ2FyZQ==
U3RhdGlzdGEgKEZlYnJ1YXJ5IDIwMjMpOiBQZXIgY2FwaXRhIGhlYWx0aCBleHBlbmRpdHVyZSBpbiBzZWxlY3RlZCBjb3VudHJpZXMgaW4gMjAyMQ==
Q05CQyAoMTAvMy8yMDE3KTogSGVhbHRoLWNhcmUgZGlsZW1tYTogMTAsMDAwIGJvb21lcnMgcmV0aXJpbmcgZWFjaCBkYXk=
Rm9yYmVzICg4LzkvMjAyMyk6IEF1ZGllbiBIZWFyaW5nIEFpZHMgUmV2aWV3
UFIgTmV3c3dpcmUgKDEvMTQvMjAyMik6IEdsb2JhbCBPcGh0aGFsbW9sb2d5IE1hcmtldCBSZXNlYXJjaCBSZXBvcnQgKDIwMjEgdG8gMjAyNykgLSBieSBEaXNlYXNlcywgRW5kLXVzZXIgYW5kIFJlZ2lvbg==
R3JhbmQgVmlldyBSZXNlYXJjaCAobi5kLik6IFUuUy4gVGVsZWhlYWx0aCBNYXJrZXQgU2l6ZSwgU2hhcmUgJmFtcDsgVHJlbmRzIEFuYWx5c2lzIFJlcG9ydA==
UFlNTlRTICg1LzExLzIwMjMpOiBHZW4gWiBJcyDigJhHZW5lcmF0aW9uIERpZ2l0YWwgSGVhbHRo4oCZIGFzIDYyJSBVc2UgRGlnaXRhbCBQYXRpZW50IFBvcnRhbHM=
TGludXMgSGVhbHRoICg0LzE0LzIwMjEpOiBEaWdpdGFsIENsb2NrIERyYXdpbmcgVGVzdCBDYW4gRGV0ZWN0IEFsemhlaW1lcuKAmXMgQmlvbWFya2VycyBpbiBJbmRpdmlkdWFscyB3aXRoIE5vIFN5bXB0b21zLCBTdHVkeSBGaW5kcw==
Rm9yYmVzICgxLzMvMjAyMik6IE5leHQgQmlsbGlvbi1Eb2xsYXIgU3RhcnR1cHM6IEhvdyBWaXouYWkgSGVscHMgSG9zcGl0YWxzIFRyZWF0IFN0cm9rZSBQYXRpZW50cyBFYXJsaWVyIChWaWRlbyk=
VGhlIFplYnJhICgxLzMxLzIwMjMpOiBDYXIgT3duZXJzaGlwIFN0YXRpc3RpY3M=
R2FsbHVwICg0LzEyLzIzKTogTW9zdCBBbWVyaWNhbnMgQXJlIE5vdCBDb21wbGV0ZWx5IFNvbGQgb24gRWxlY3RyaWMgVmVoaWNsZXM=
R2FsbHVwICg0LzEyLzIzKTogTW9zdCBBbWVyaWNhbnMgQXJlIE5vdCBDb21wbGV0ZWx5IFNvbGQgb24gRWxlY3RyaWMgVmVoaWNsZXM=
QnVyZWF1IG9mIExhYm9yIFN0YXRpc3RpY3MgKDkvOC8yMDIzKTogQ29uc3VtZXIgRXhwZW5kaXR1cmVzIFN1cnZleSAtIDIwMjI=
QnVyZWF1IG9mIExhYm9yIFN0YXRpc3RpY3MgKDkvOC8yMDIzKTogQ29uc3VtZXIgRXhwZW5kaXR1cmVzIFN1cnZleSAtIDIwMjI=
VWJlciAobi5kLik6IFViZXIgSGVhbHRo
QnVyZWF1IG9mIExhYm9yIFN0YXRpc3RpY3MgKDkvOC8yMDIzKTogQ29uc3VtZXIgRXhwZW5kaXR1cmVzIFN1cnZleSAtIDIwMjI=
QnVyZWF1IG9mIExhYm9yIFN0YXRpc3RpY3MgKDkvOC8yMDIzKTogQ29uc3VtZXIgRXhwZW5kaXR1cmVzIFN1cnZleSAtIDIwMjI=
UGVubiBDYXBpdGFsIChuLmQpOiBNaWxsZW5uaWFscyB2cy4gQm9vbWVyczogUmVhbCBFc3RhdGUgVHJlbmRz
QmVuemluZ2EgKDgvMi8yMDIzKTogU2VsZi1TdG9yYWdlIFJFSVRz
VmVsdmUgQW5kIE1ldGVyICgzLzE1LzIwMjIpOiBIb3cgQmlnIElzIFRoZSBIb21lIFNlcnZpY2VzIE1hcmtldD8=
VGhlIFdhc2hpbmd0b24gUG9zdCAoMy8xOC8yMDIzKTogU2VuaW9yIGNhcmUgaXMgY3J1c2hpbmdseSBleHBlbnNpdmUuIEJvb21lcnMgYXJlbuKAmXQgcmVhZHku
U2VuaW9yIEhlbHBlcnMgKDEyLzI3LzIwMjIpOiA2IFNlbmlvciBDYXJlIEluZHVzdHJ5IFRyZW5kcyBmb3IgMjAyMw==
---
References to companies are for illustrative purposes only and should not be viewed as investment recommendations
Risk Warning:
Investment involves risk including the loss of capital.