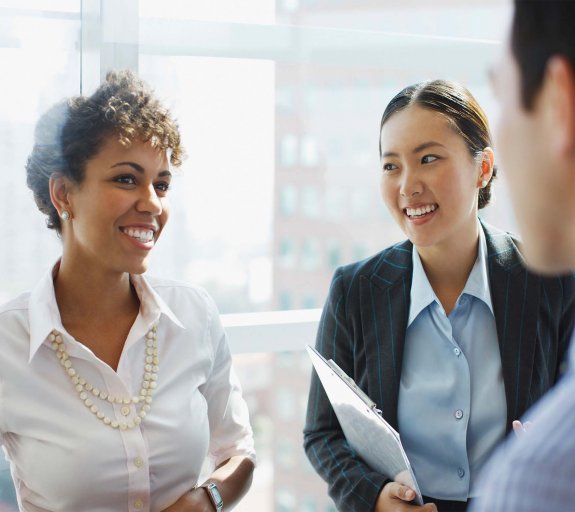 Investment Strategies
Multi Asset
Multi-asset strategies can help you reach your financial goals.

The ability to invest across all major asset classes (like stocks, bonds, real estate, or cash).
A judgment-based approach
Our strategies combine their judgement-based convictions with in-depth quantitative analysis and a multi-tiered approach to risk. 
Experts across asset classes
Our team's expertise spans the whole asset class spectrum and they have the freedom to adjust to financial markets as they evolve. 
Quantitative analysis
We've developed a proprietary framework that combines quantitative information on macroeconomic, valuation, sentiment, and technical factors. 
Multi-tiered risk approach
We look at multiple factors like everyday business practices (structural), changes in business conditions (tactical), and wider economic, political, and geographic events or trends (opportunistic). 
Capital growth focuses on building investors' capital over the long term, typically by bearing some risks over the shorter term.
Why capital growth?
Capital growth strategies aim to boost the overall value of investment portfolios over time. Portfolios are usually structured around allocating a greater portion to riskier assets. To help generate long-term growth, managers invest across asset classes but may allocate a sizable portion to equities in growth sectors, like technology and healthcare. The remainder may be invested in other assets to provide diversity and help mitigate market volatility. 
Our strategy
We apply three types of risk filters to identify potential investment opportunities: world, conviction, and multi-tiered. 
We use a wide range of financial data to generate approximately 150 investment signals that indicate the primary influences at play across global markets. 
We identify the broadest and potentially most effective set of investments across asset classes. 
We apply a multi-tiered risk filter: diversified and flexible allocation, ESG criteria1, and market exposure checks. 
The ESG data used in the investment process are based on ESG methodologies which rely in part on third party data, and in some cases are internally developed. They are subjective and may change over time. Despite several initiatives, the lack of harmonised definitions can make ESG criteria heterogeneous. As such, the different investment strategies that use ESG criteria and ESG reporting are difficult to compare with each other. Strategies that incorporate ESG criteria and those that incorporate sustainable development criteria may use ESG data that appear similar but which should be distinguished because their calculation method may be different.
Capital preservation generally describes more conservative investment strategies which focus on preserving capital and preventing loss.
Why capital preservation?
This strategy's primary aim is to prevent losses, maintain capital, and keep pace with the rate of inflation. It aims to do this by adopting a conservative investment approach. As a result, potential returns are likely to be lower than a strategy which invests in more risky assets.  
Our strategy
Our wide range of asset classes, enables us to tailor solutions to help investors whose primary focus is capital preservation. By incorporating risk mitigation into our portfolio creation, we can also help multi-asset investors who seek to offset market volatility and unexpected events. 
Income generation is all about investing in asset classes that seek to deliver a regular flow of yield.
Why income generation?
The goal of a multi-asset income strategy is to provide investors with a steady – and potentially rising – flow of income by investing across yield-generating assets such as bonds, dividend stocks, and real estate. 
Our strategy
We search for assets that can provide regular and attractive levels of yields, wherever they arise, with a focus on underlying quality. We combine these quality yield opportunities with assets that exhibit longer-term growth potential. 
Impact investing focuses on financing initiatives that are designed to have positive, measurable, and sustainable impacts on society while potentially delivering financial returns.
Why impact investing? 
Our impact investing approach aims to create positive, financial returns while delivering on the United Nations' Sustainable Development Goals (SDGs)2. It's a way to measure investments against the prosperity they create for both people and our planet, while incentivising companies to act in the best interests of both. 
www.undp.org/sustainable-development-goals
Our strategy 
We aim to support the Sustainable Development Goals (SDGs) established by the United Nations - the 17 targets agreed by all countries as a blueprint for future world development3.
Via AXA IM, as of November 2021
No assurance can be given that our multi asset strategies will be successful. Investors can lose some or all of their capital invested. Our strategies are subject to risks including counterparty risk, geopolitical risk, liquidity risk, credit risk, and the impact of any techniques such as derivatives.